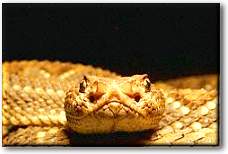 The Staten Island Zoo was opened in Barrett Park in 1936. Its primary focus was reptiles, especially snakes, and today the Zoo's Rattlesnake Collection remains one of the largest and most complete in the country.
With a collection of North American mammals, a new Aquatic Exhibit, and a Children's Center with domestic animals to feed, the Staten Island Zoo offers a full day's enjoyment for individuals, families, and groups alike. In addition families should watch for the many education programs, workshops and events that are offered throughout the year.
The newly opened African Savannah at Twilight is a wonderful exhibit that reveals the marvels of the African Plains. The dramatic environment created here is the result of years of planning and development, and visitors will enjoy exploring this unique habitat with its fascinating inhabitants.
School Programs are available for grades K through 12, and include titles such as:
It's Alive! (grades K - 2) demonstrates the difference between living and non-living things and the interrelationships of plants and animals.
Dinosaurs and Dodos (grades K - 2) explores species extinction, past and present, and possible solutions to the problem.
Animal Behavior (grades 3 - 12) teaches why animals behave as they do. Tailored for age group.
Careers With Animals (grades 3 - 12) explores the diverse occupations that involve working with animals. Tailored for age group.
These and other programs are fun, interesting, and help kids learn more about the world we live in.

Maximum class size is 30 students.