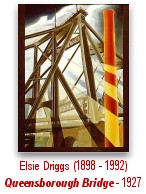 The Montclair Art Museum, founded in 1914, houses a distinguished and important American art collection spanning two centuries. The Museum has a national and international reputation for its fine collection of American art and Native American artifacts. Included are more than 15,000 objects, over 600 of which represent the development of an American voice in painting from the mid-18th century to the present. Among these are examples from John Singleton Copley, Benjamin West, Charles Willson Peale, Thomas Sully, Thomas Cole, Jasper Cropsey, and Daniel Huntington. The collection also encompasses works on paper, sculptures, and costumes. The Museum's extensive Rand Collection of Native American Art and Artifacts (approximately 6,000 objects) represents the cultural development of various peoples in the Plains, Southwest, California Intermountain, Northwest, and Eastern woodlands regions, with particularly distinguished examples of baskets and jewelry.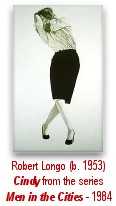 The Museum offers 17 new shows a year, plus many special events, family festivals, film screenings, and other activities. It's a friendly, spirited place that conducts its business with a great deal of enthusiasm, adding to the enjoyment experienced by visitors.
One-hour Adult Tours are available on Sundays at 2:00 p.m., where visitors can explore the entire Museum or focus on various exhibits. A guided tour can also be arranged through the Education Department by calling (973) 746-5555, ext. 221 or ext. 241. (Groups should consist of 10 - 15 people)
For school groups, grades Pre-K through Kindergarten, the Kidzart program offers tours and workshops designed to nurture an appreciation and understanding of art. It combines a gallery tour with a hands-on session in the Kidzart studio, where children will create artwork of their own. (Groups should consist of 10 - 25 people)
A Gallery Studio tour for ages 6 through 16, consisting of a one-hour Interactive Tour and a hands-on workshop that explores the entire Museum. The tour concentrates on one or two exhibits, depending on the group's area of interest.
A two-hour program, combined Tour and Workshop program, encourages students to explore materials and aesthetic ideas by creating their own artwork in the studio. Tours are age appropriate, curriculum and discipline based and designed to prepare students for assessment testing. (15 - 50 people)
The Montclair Art Museum also provides weekend programs, summer camp activities, scout activities, vacation workshops for children and Wednesday Afternoon gallery lectures for adults.